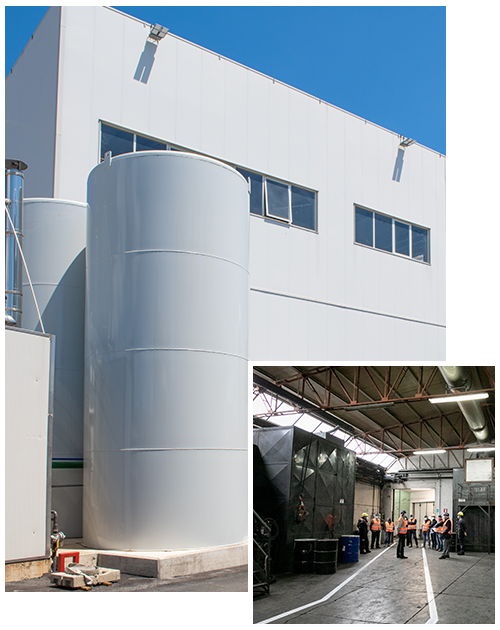 Our main headquarters are located in the province of Arezzo, close to the Florence airport, to Perugia and less than two hours away from the main airports in Rome. Our headquarters are easy to access for those wanting to visit us and see our plants, and for those wishing to ship freight by air or sea.
This facility covers an area of around 30,000 square meters (7.4 acres). On the covered premises one can find the production technologies needed for the recovery process: pre-treatment and sampling areas, smelting and refining plants, analytical and research and development laboratories. All of these facilities are fitted with sophisticated, new tools that are reliable and conceived to research data in a timely manner. Our main headquarters also include administration offices, the sales department and general management offices.
The vault is sturdy and designed to be impenetrable, since noteworthy valuables are put in the vault and moved every day. The vault's design is sophisticated and refined, and it also provides employees the possibility to work in daylight, since it comes with an unbreakable glass ceiling. The Arezzo plant is able to process 2,000 tons of scraps annually.